When you first set up your Koala Wallet a Kadena wallet is automatically created for you. The main page will show your KDA balance as well as the balance of some other major assets on the Kadena blockchain. The ecosystem is large and constantly growing, below we show how you can add wallets for more assets.
On the main screen, atop your list of assets, press the "+" button.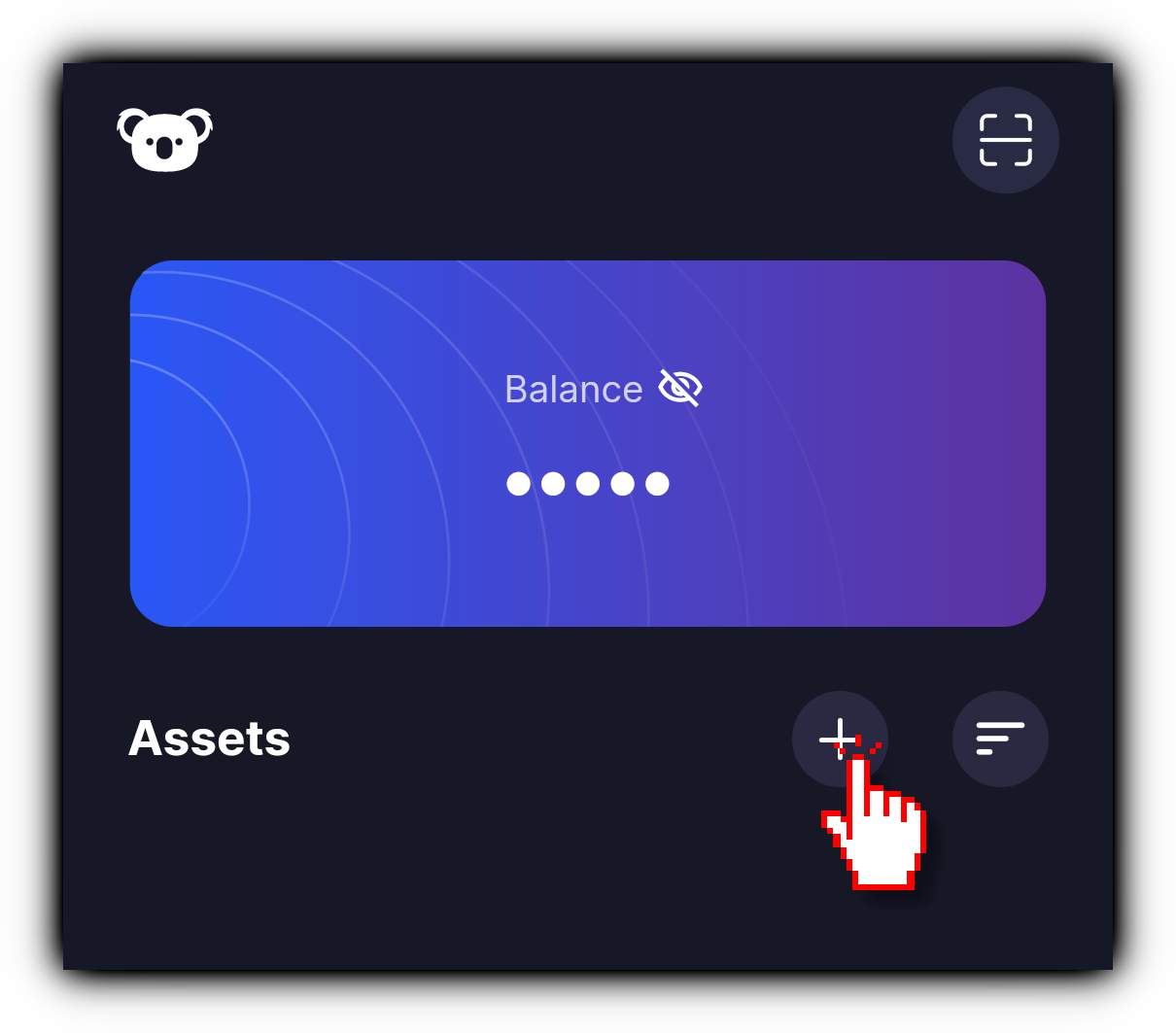 You will see a list of all supported blockchains and assets. Tapping the blockchain name at the top will filter the assets to only show the ones belonging to that blockchain.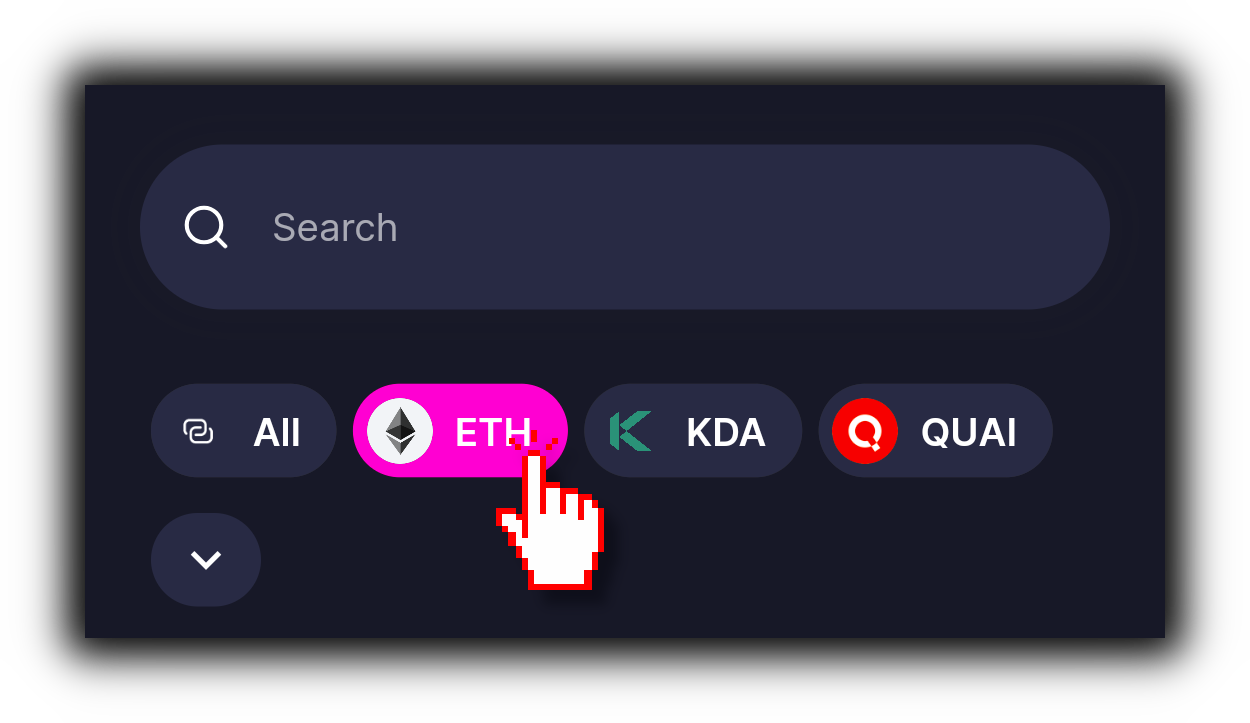 Simply turn on the toggle switch for each new asset you want to make visible. Turning on an Ethereum token will automatically turn on the main Ethereum wallet. When you return to the main screen the new assets will be listed.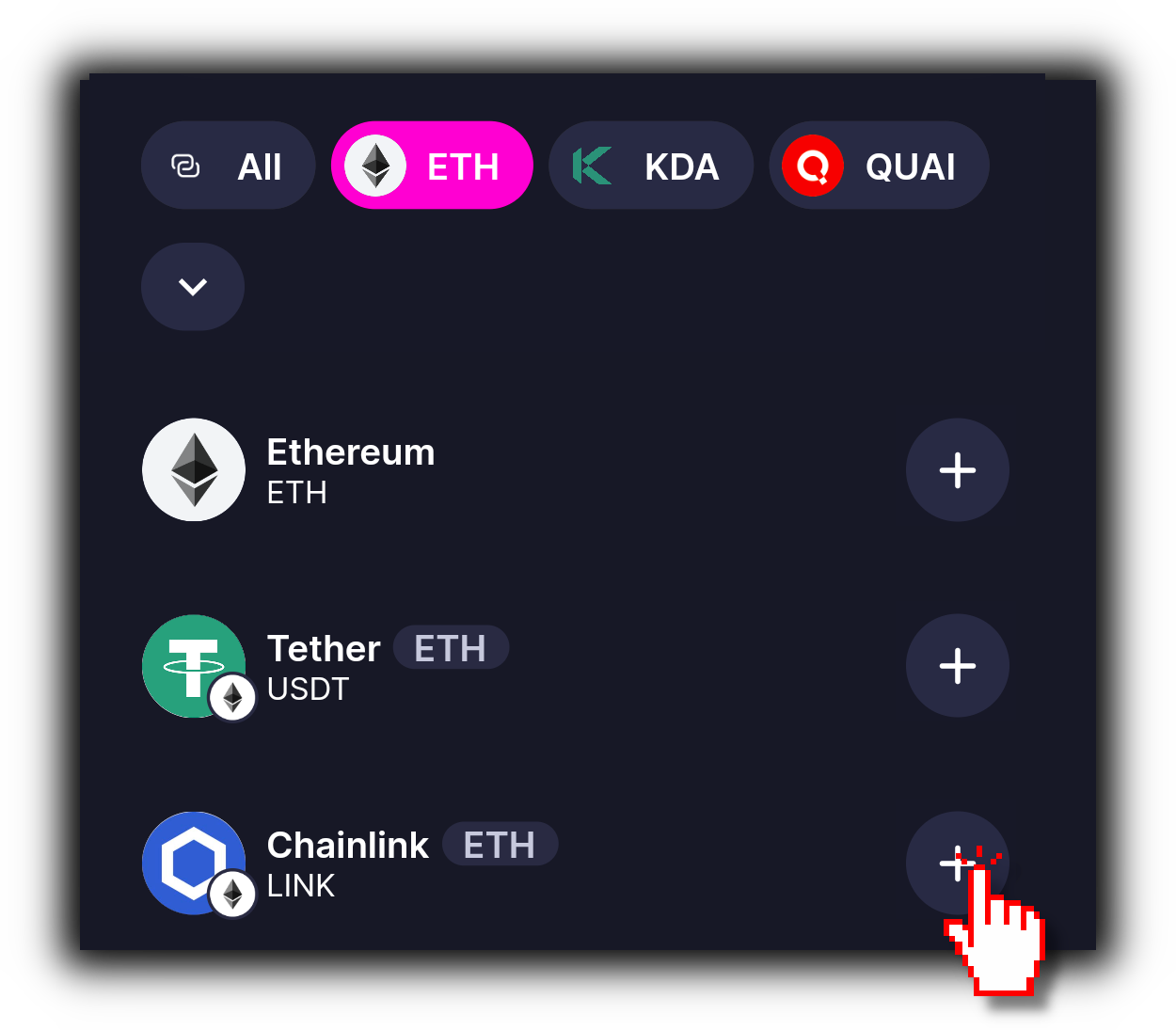 You can also hide wallets of assets you don't use by turning the toggle switch off. Hiding the main Ethereum wallet will also hide all of its tokens. Don't worry, hiding a wallet doesn't move funds anywhere and doesn't prevent it from further receiving funds. When you re-add it, balances and transactions will be fully loaded, even the ones received while hidden.