Connection problems can cause the app to show an "offline" message, or fail to load balances and assets. This can be scary, but there's nothing to worry about. Your funds are perfectly safe in your address, as this is simply a connection and display problem.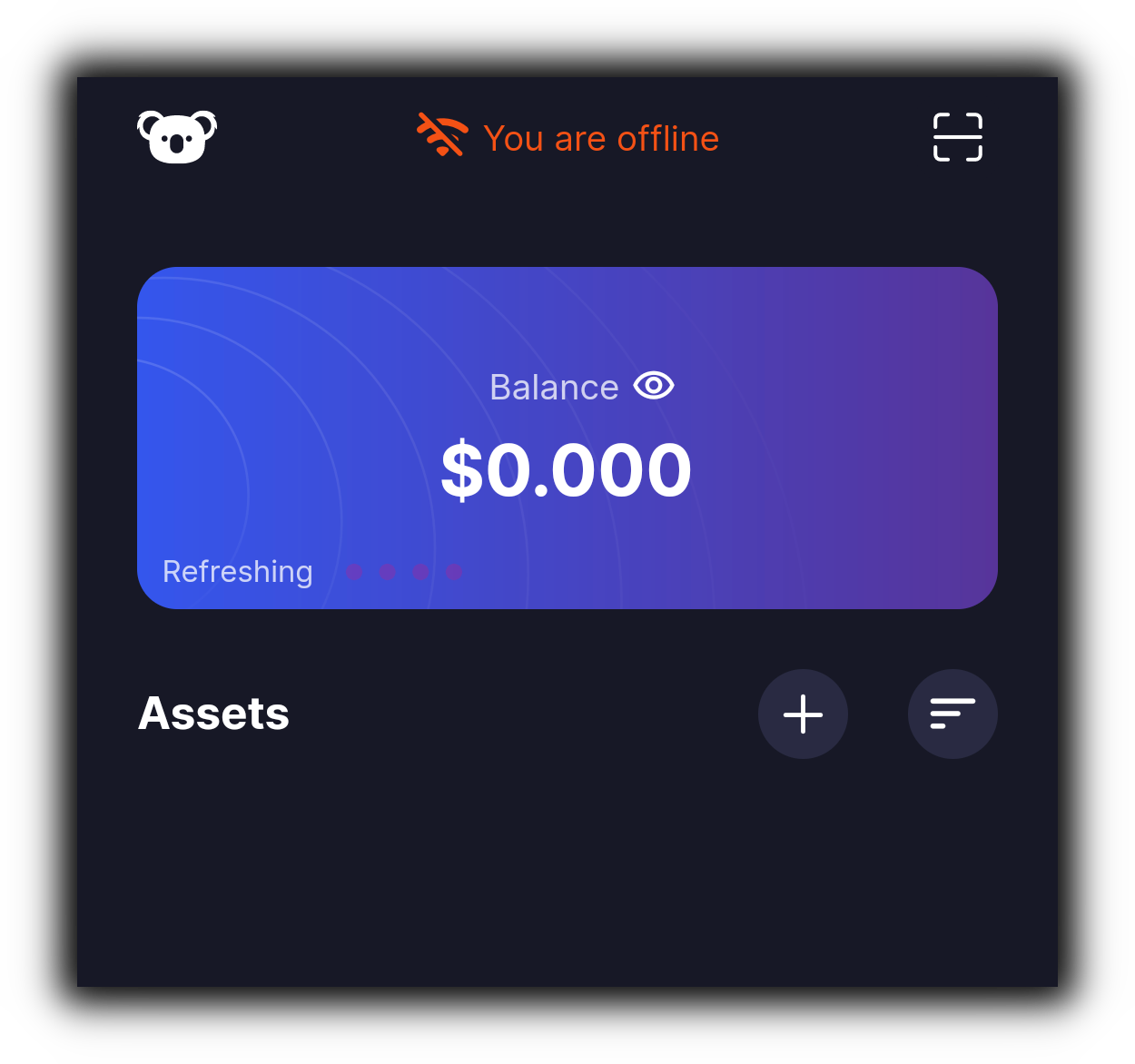 This issue can happen when there's a connection problem between your device and our servers, even if your internet is working to use other apps. Certain ports or services needed by Koala can be blocked, preventing the app from downloading the list of assets and balance. There are several factors that can cause this connection problem, many of them are beyond our control.
If you're experiencing such problems, please try our suggestions below:
First of all make sure you are running the latest version of Koala Wallet available on the app store

Restart the app (swipe it off the list of recent apps on your device)

Switch from WiFi to mobile data or vice versa, or try different WiFi hotspots. This helps in case the issue is with Router or ISP settings.

If are using a VPN, please test disabling it. It may be interfering with Koala's connection.

If you don't use a VPN, please try using one. This can also help bypass issues with ISPs or an intermediary server.

Koala Wallet updates over websockets, so the data connection needs to have port 443 open. You may want to check if your devices are allowed to listen on that port.
After each VPN or connection change, you may need to restart Koala Wallet to start it with the new settings.
We are constantly working to make our services more reliable, both on the frontend and on the backend. If you've tried all suggestions above, please submit a support request and describe your issues and what you've tried so far.