Koala Wallet provides a dead simple on-ramp so you can buy crypto with a credit card directly from inside the app! To do that, open any Kadena or Ethereum asset's wallet and select "Buy" for buying their respective assets. The assets currently available for purchase are KDA and ETH.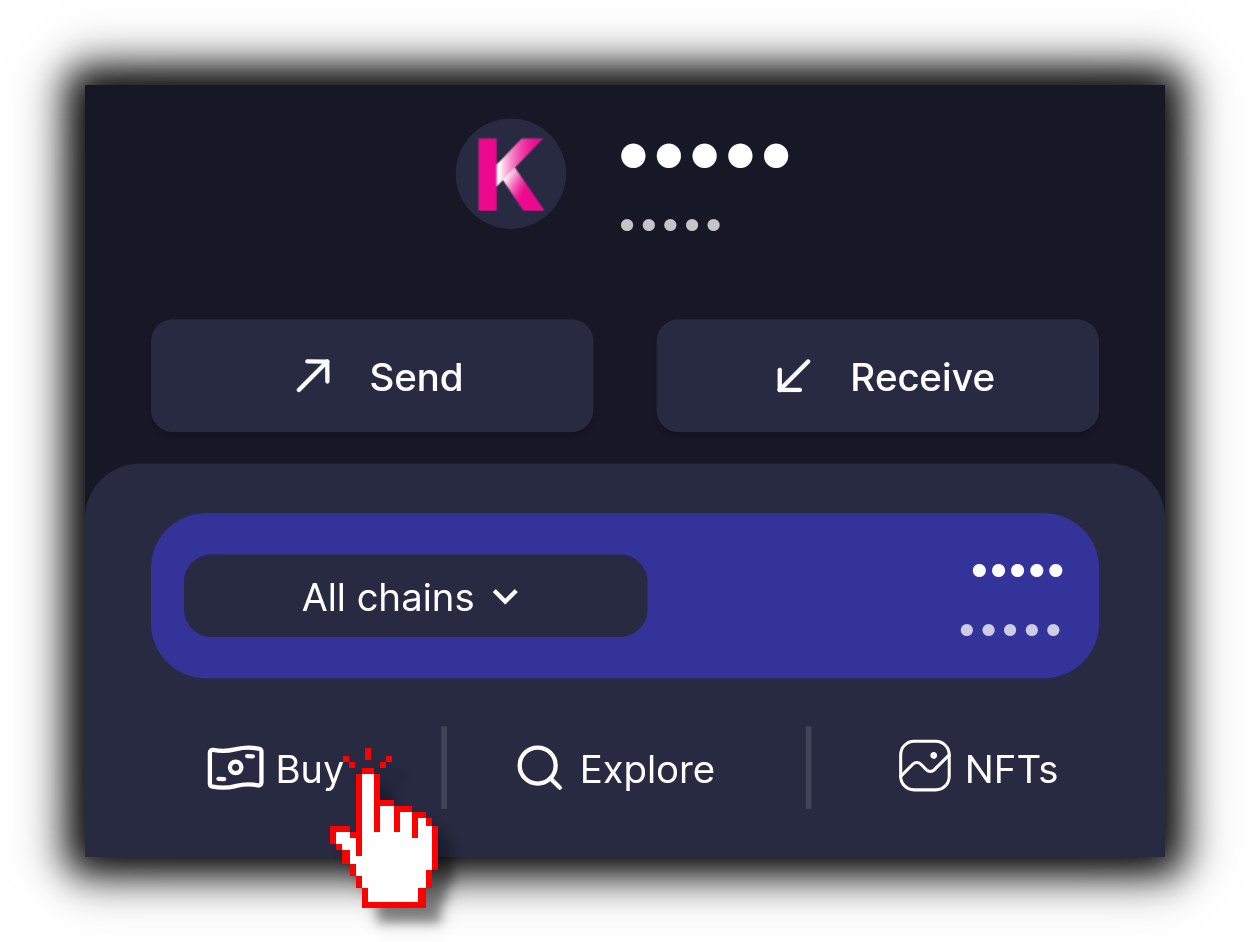 Select how many coins you want to receive, and set the currency that you will pay with (usually the national currency of your card's bank). Koala Wallet will automatically refresh the amount that you will have to pay. Alternatively, select how much you want to pay, and Koala Wallet will refresh the amount of coins that will be sent to you. Review the amounts and press "continue" to enter your payment details.
Purchased coins must be sent to your own Koala Wallet's address, thus the destination address is automatically set and fixed. After you receive the purchased KDA, you can send it wherever you want.
Purchases are processed by our partner Simplex. Once they receive your payment, the agreed amount of KDA will be sent to your wallet on a chain set by Simplex. This usually only takes a few minutes, but your first purchase may take a bit longer due to verification requirements.
If at any time you want to return and change any values before paying, press the button at the top right corner to start over.
Do you prefer to use a large screen? You can also buy KDA using a desktop/laptop by simply opening buykadena.io on your browser!