Upon installing Koala Wallet, open it and select "Restore Wallet" on the first screen. If there is already a wallet set up, you can wipe it following the instructions here.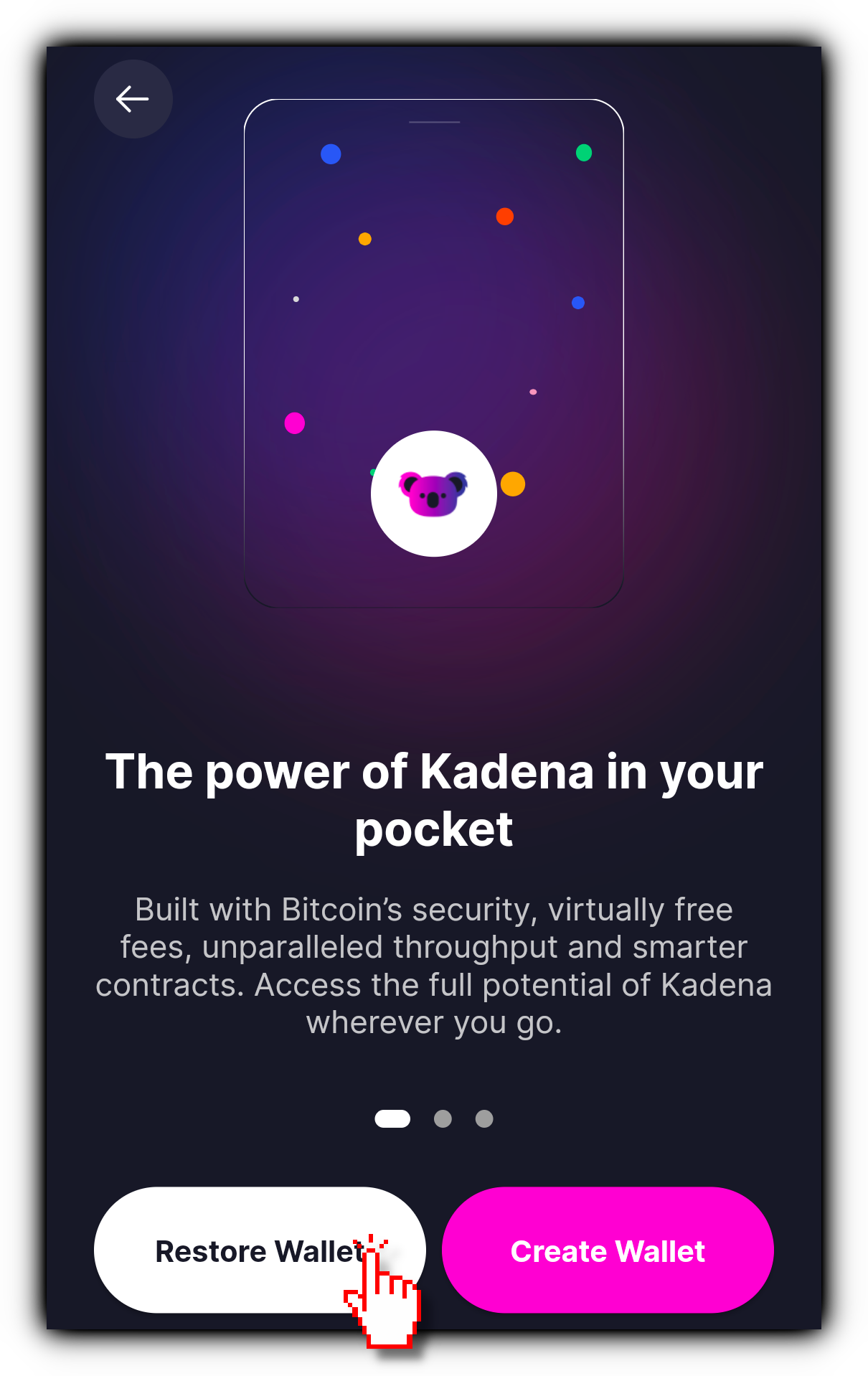 Read and accept the prompts, then select "Confirm".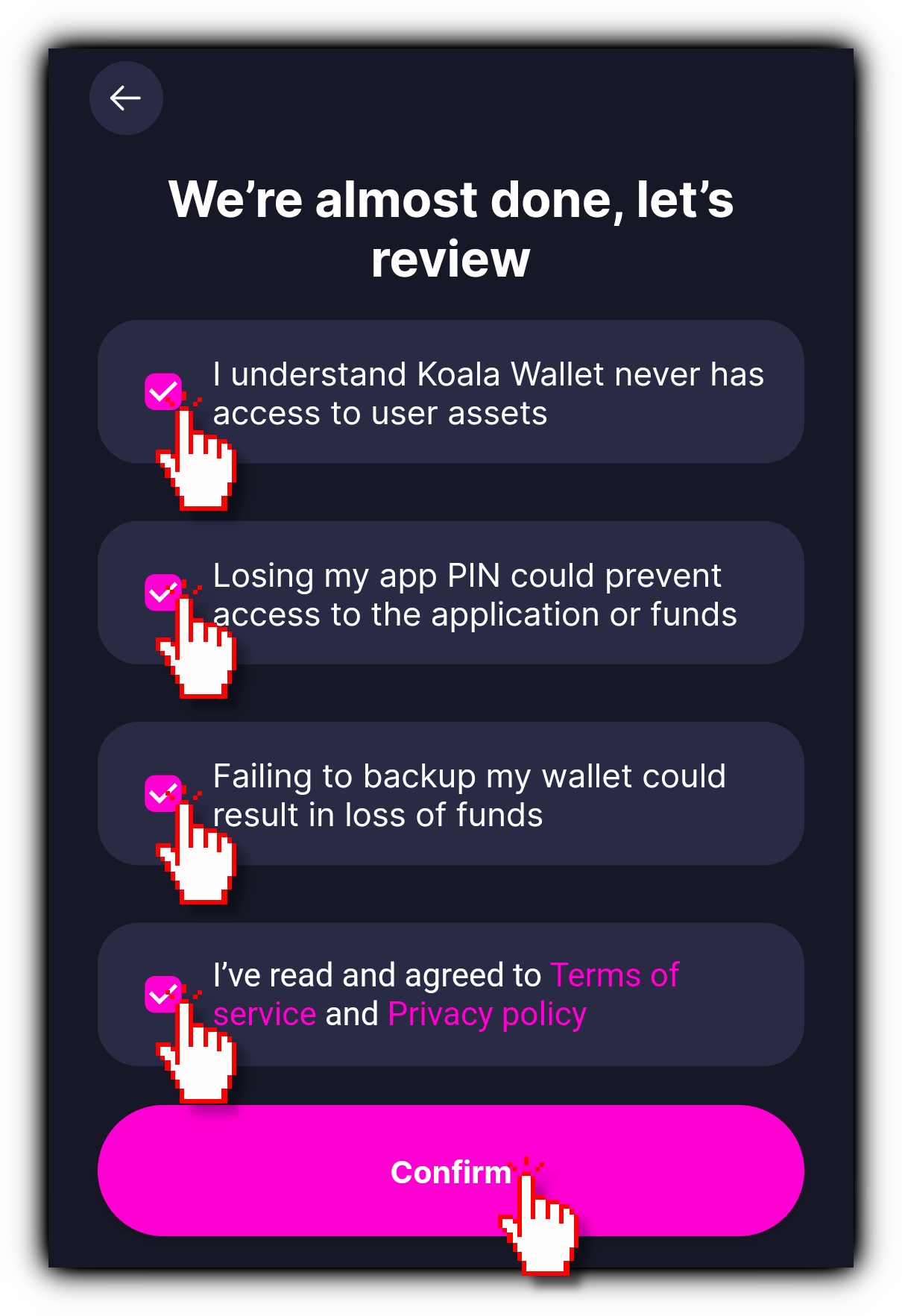 On the next screen, enter all 24 words of your Recovery Phrase. Using the secure keyboard that is included in the app, enter the first few letters of the first word, then select the correct word suggestion that will appear above the keyboard. Repeat this for all 24 words in order and press "Restore Wallet" to confirm. It is unsafe to copy-paste Recovery Phrases, since the clipboard contents may be stolen by other apps in the system.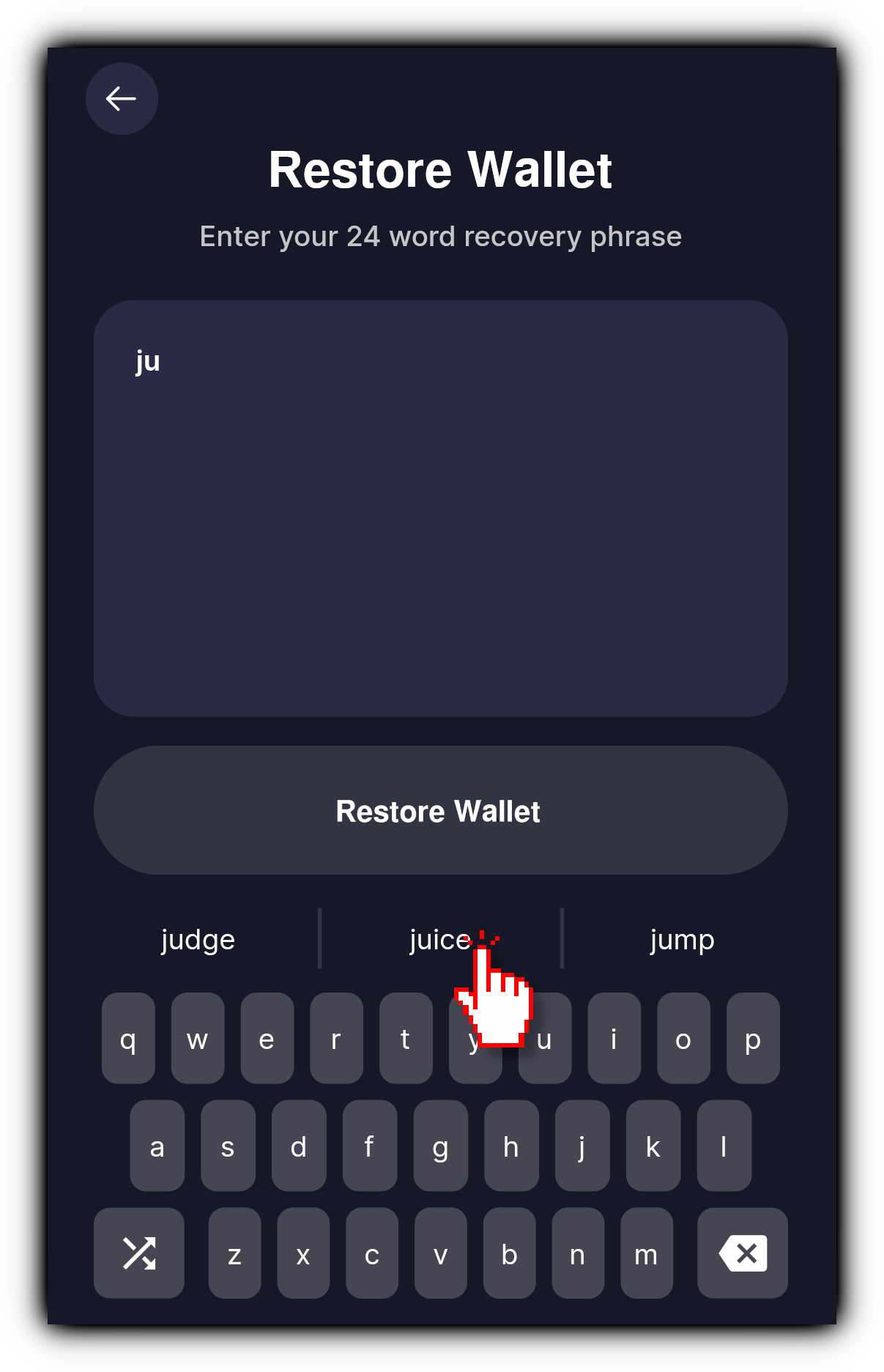 Set up a PIN to protect that device, then enter the PIN again to make sure you memorized it. Done!
Watch the instructions above in video form:
Troubleshooting problems
If you previously had tokens other than KDA, simply add them with the "+" button. All transactions and balances will be automatically loaded.
If you are having problems restoring, please read our troubleshooting article here.
Restoring on new devices
If you successfully restored your wallet on a new phone, for your security we recommend wiping the wallet from the old phone afterwards. It's possible to keep using the same wallet in both devices at the same time. Any transactions made in one will automatically sync to the other. Note that passwords are local and independent to each device. Setting a password on one device doesn't change it in the other.