Though backing up your wallet takes less than 5 minutes, we recommend that you do it when you're not in a hurry and you're in a calm and private place. All you need is one sheet of paper and a pen.
If you've never backed up your wallet before, you will see a permanent warning near your balance. Just tap that warning to initiate the backup procedure. If you've previously backed up your wallet, you can still check your Recovery Phrase in Koala Wallet by going to the Apps section and selecting "Settings" -> "Backup"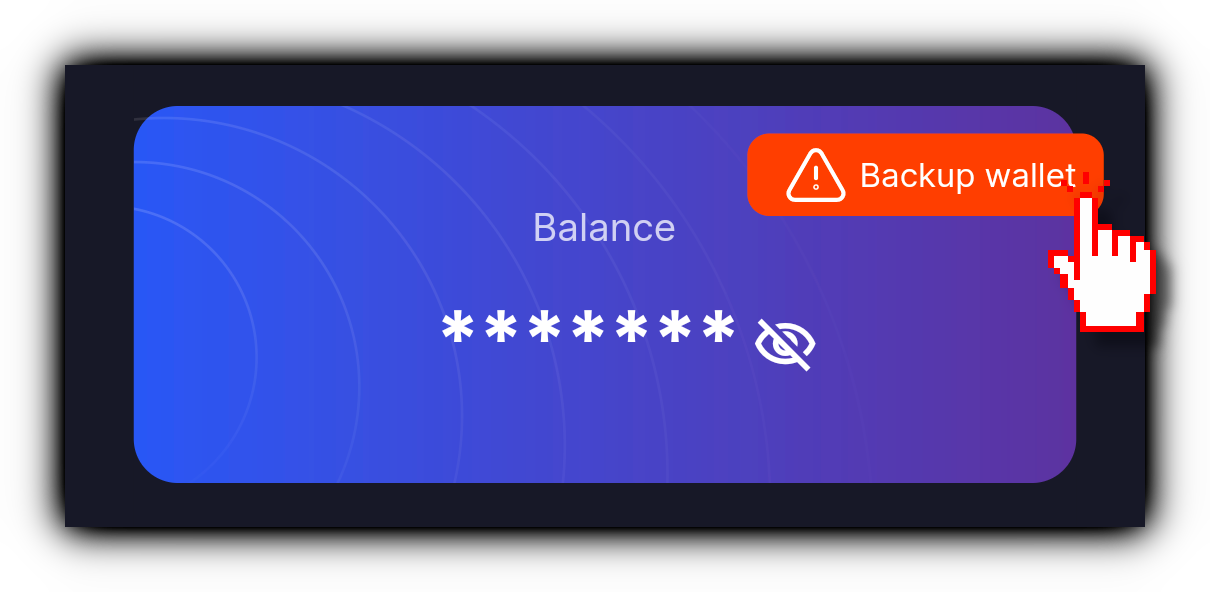 Read and accept all prompts, then authenticate with your PIN or biometric.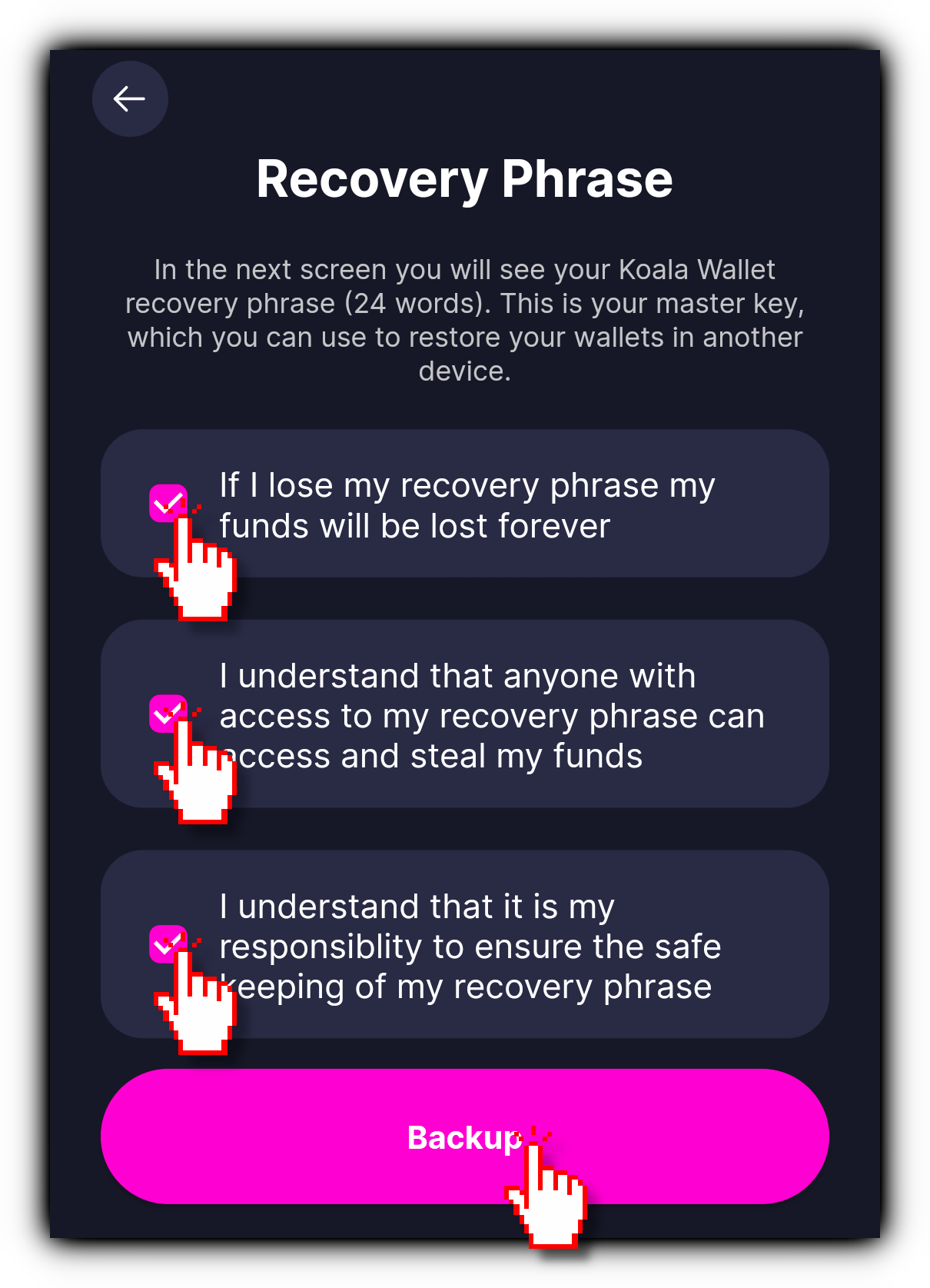 Koala will show you all 24 words that make up your phrase. Make sure to write them down clearly and in the order shown.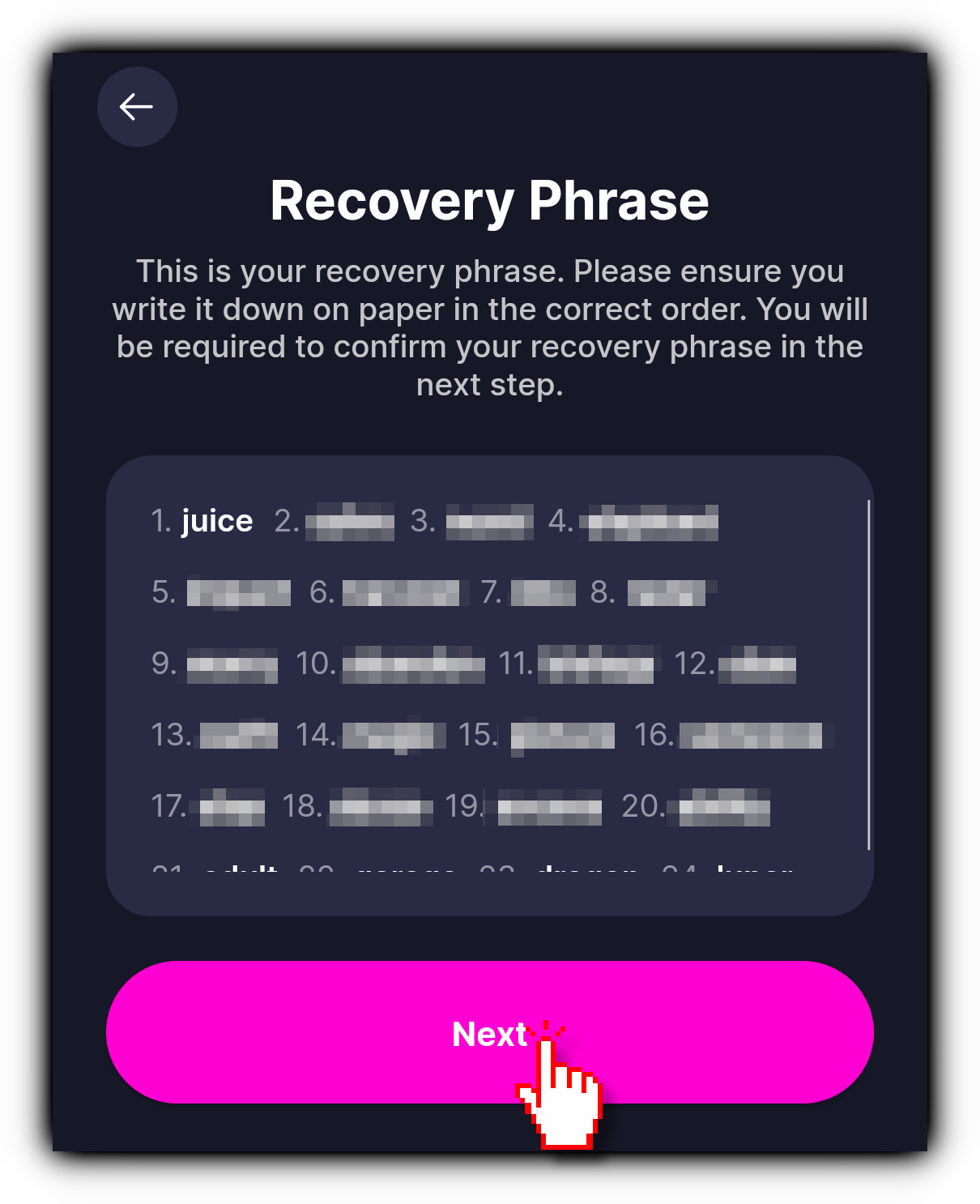 To confirm that you wrote down your Phrase correctly, Koala will ask you to re-enter it. A secure keyboard is included so there's no risk of the phrase being recorded by "smart" keyboards. Enter the first few letters of the first word, then confirm the word by selecting it from the choices above the keyboard. Repeat this for each word in order until all 24 are entered.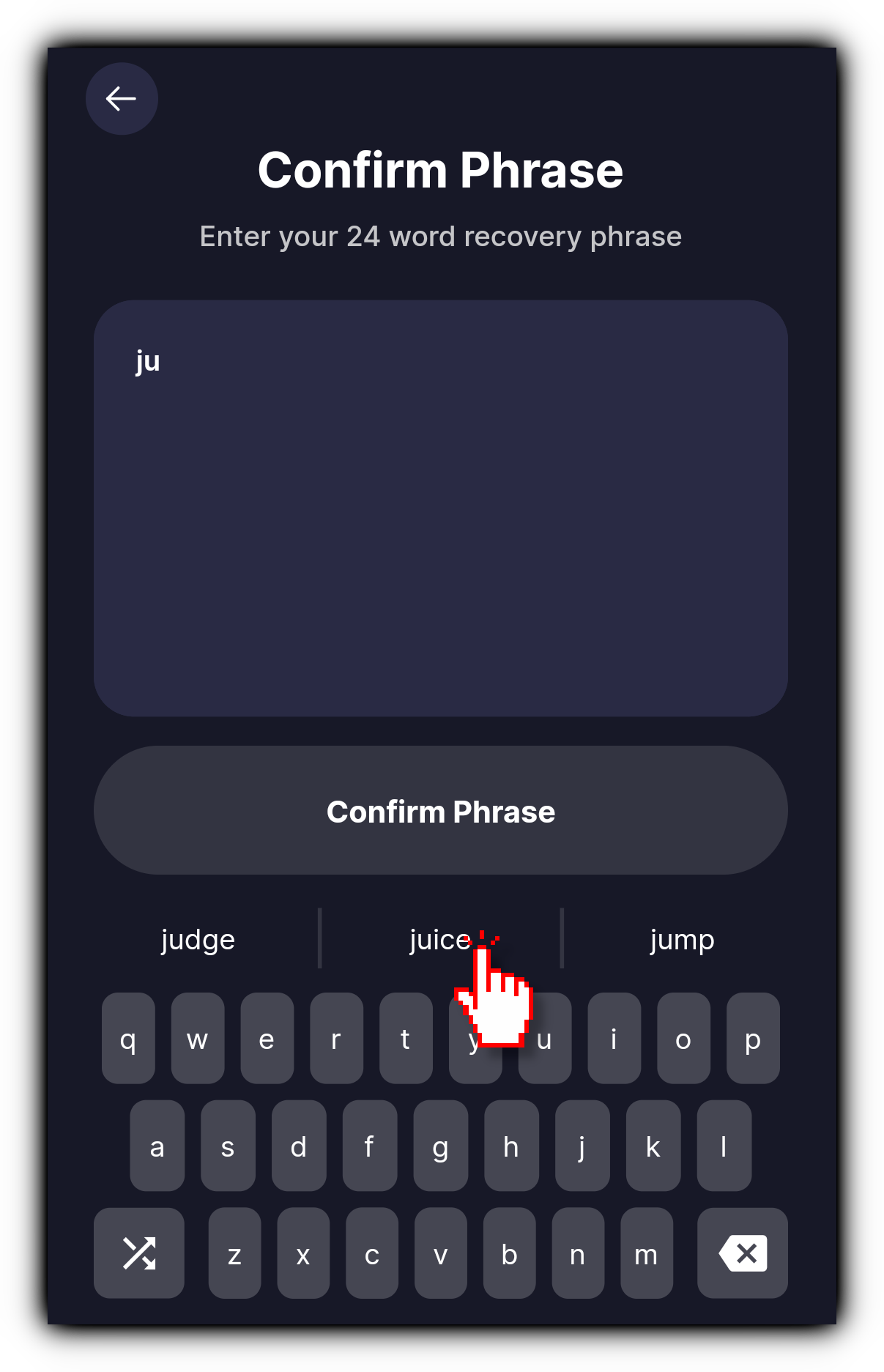 Once you've entered all 24 words, press "Confirm Phrase". If you've entered all correctly, they will be accepted and the backup warning near your balance will disappear. If the Phrase is not accepted, return to the previous screen and carefully double check your backup.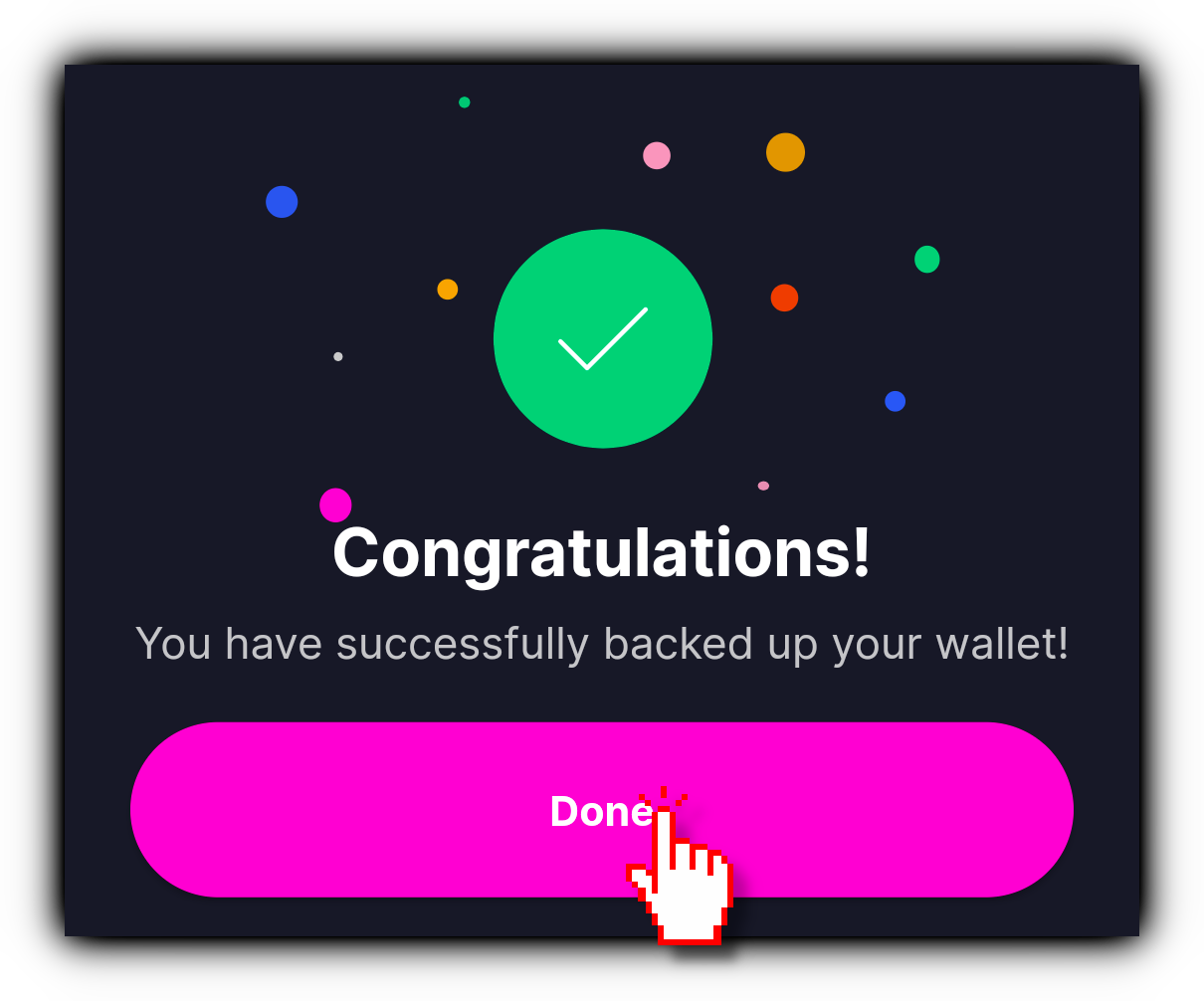 Now that you have your words backed up offline in a piece of paper, you can read our suggestions for how to properly store it here.
Verifying your backup
A backup is useless if you don't know how to use it or if you made some mistake while preparing it. It's recommended that you restore with your backup at least once so you know that when the time comes, you will be able to do it correctly and with no surprises along the way. We also recommend that you do it while your wallet is still empty so there's no risk of losing funds. After receiving a small amount you can restore once more to see that balances and transactions are always fully restored.
Go to your KDA wallet's "Receive" section and write down your receive address (the first and last 5 characters are enough).
Follow the instructions here to delete your wallet.
Then follow the instructions here to restore your wallet.
Finally, return to your KDA wallet's "Receive" section. If the address is the same as the one you wrote down on step 1, you restored your wallet correctly. Yes, it's that easy and with few places where you can make a mistake, but it's still an important experience.