After scanning a QR code to send coins or tokens, you may get an error message that says "Address scheme is not supported".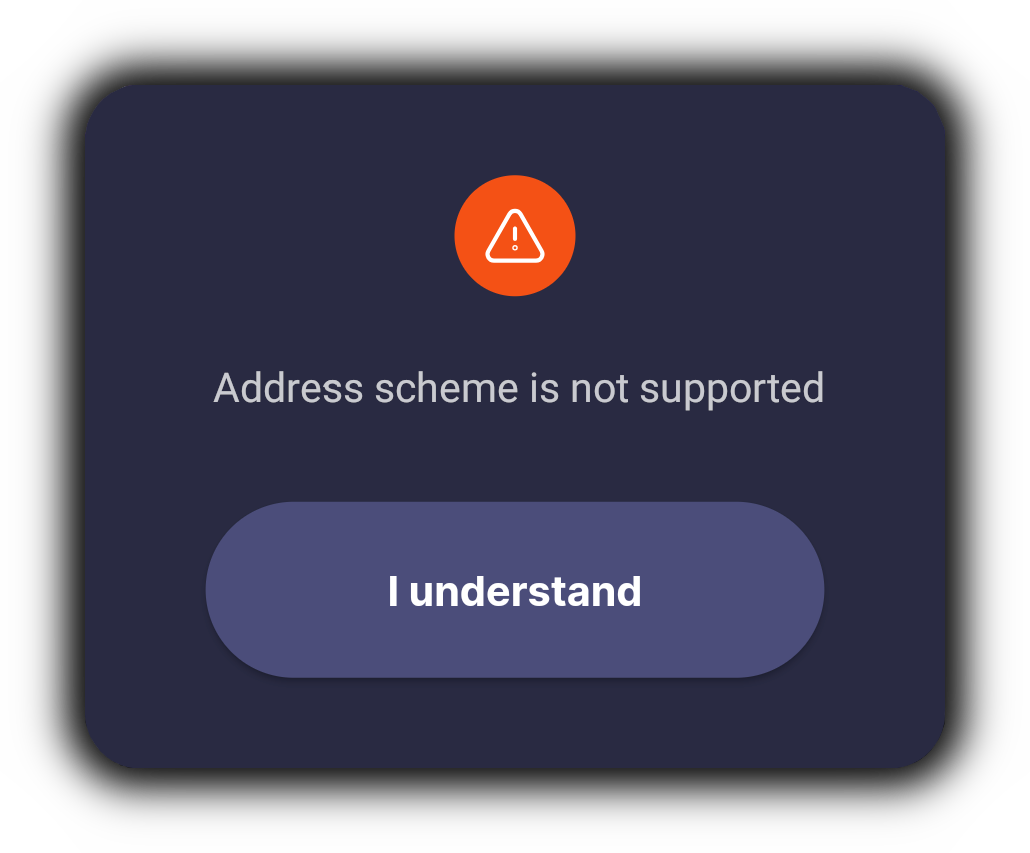 This means that you scanned a QR code that doesn't contain a valid address for the asset you're sending, or the QR is explicitly defined for a different blockchain. Koala Wallet will prevent you from sending to it.
In this case you should send the asset from the correct blockchain (if it's supported by Koala Wallet), or contact the receiver and ask for a deposit address of a blockchain that is supported.