While rare, it is possible for transactions to fail due to different blockchain conditions. Failed transactions pay for gas fees, they have their own ID, and are recorded on the blockchain. But you don't need to worry, no money is lost. The fact that it failed means that no KDA left the sender's wallet. Apart from possibly a small gas fee, all coins are still under control of the sender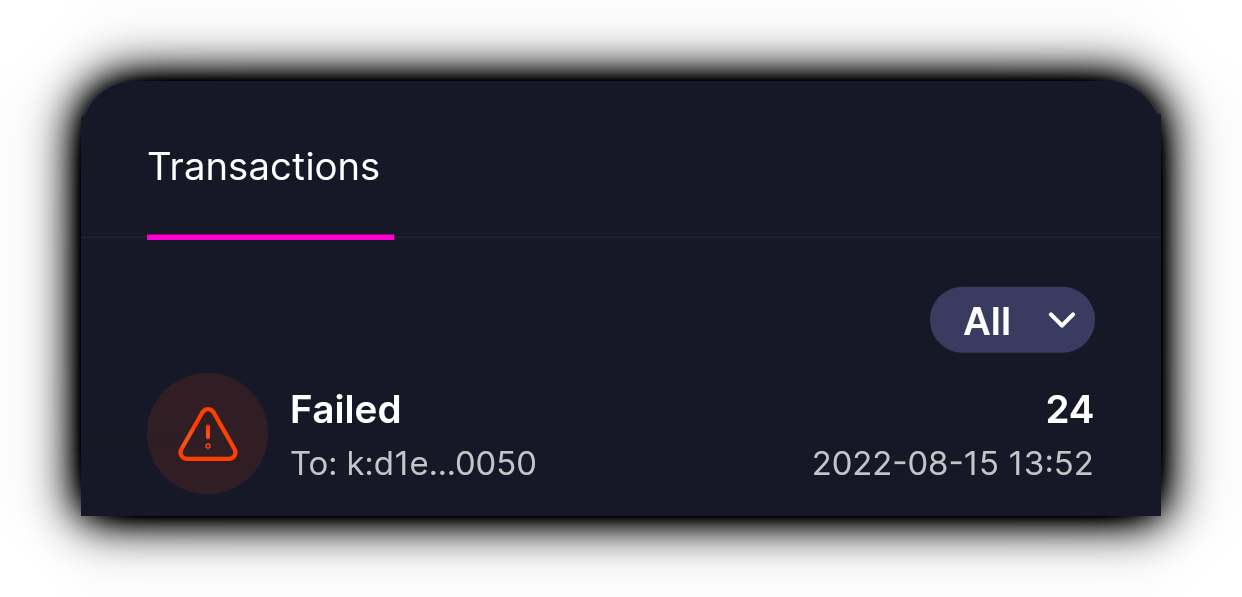 If you are the receiver, please contact the sender and request them to repeat the transaction. You can provide them with a link to the block explorer showing the transaction details, so it's clear for them that the transaction was not successful.
If you are the sender, simply try sending again. If the problem persists and you believe it may be an issue of Koala Wallet itself, please open a support ticket or file a bug report with the support team describing the issue in as much detail as you can.